Recently the Twin Cities Kids Club team enjoyed an evening of Easter fun including pie decorating, thanks to a gift of four pies from Bakers Square!
Easter is a popular time for pies, and Bakers Square has enough choices to cover everyone's tastes!
Some Easter favorites:
The Original French Silk
Country Apple
Banana Cream
Lemon Meringue
We brought home French Silk, Mint Brownie, Peanut Butter Banana Supreme, and Blueberry pies, plus some Easter candies and other treats, and let the kids decorate the pies as creatively as they wanted!
The kids made some fun designs (while of course munching on decorations at they went)…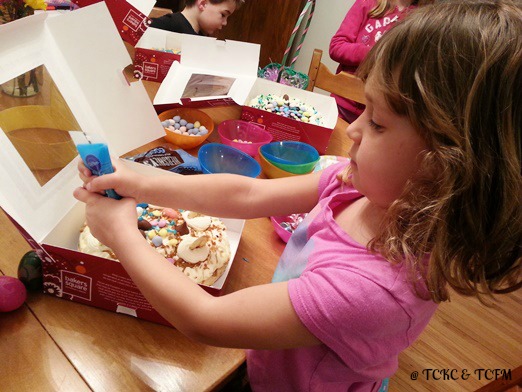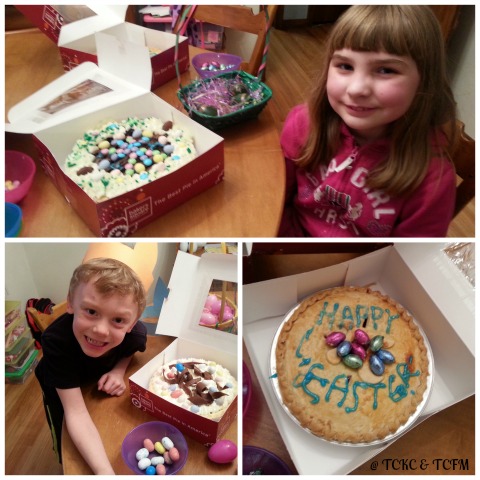 Afterward, we all enjoyed eating our creations and playing games together!
To learn more about our Easter pie and crafts party, read the full story on TwinCitiesFrugalMom.com!
Planning a family gathering for Easter? Or if you're just thinking about fun things to do with your kids now that spring has sprung, consider picking up some pies from Bakers Square!
GIVEAWAY
Want to win a pie from Bakers Square? Enter our giveaway by filling out the Rafflecopter form below by Thursday, March 24th at 11:00pm. One winner will be randomly chosen and contacted by email!
(Disclosure: We were provided with free pies by Bakers Square for this review/giveaway, but all opinions are ours!)